The Earth is our mother, our basis, we come from her and we must return to her again. And that s why we need a lot of reverence for life and for Earth, and these kinds of books help. I wish for the book to find a wide audience and many happy readers. --~Peter Weidhaas, President of the Conference of International Book Fairs and Director of the Frankfurt Book Fair from 1975-2000 More






-- Update: April 5, 2006 --
Reports according to Master's order and rating.

Good policies from governments worldwide are introduced here for you so that you can present these to world/local leaders to take as good examples... More




On-Line Lecture

multi-language media center for watching and downloading Master's lectures.

More
Spiritual World
Meditation, Contact God, Religion,...

Daily Life
Marriage, Environment, War, Science...

Visual Things
Photos, Screensaver, Wallpaper, Animations...

Audio Things
Clips, rms, Songs, Music, mp3...

Text Things
eNews, A-Z Readings, QAs, Aphorisms...


Free Stuff
Download, Magazine, Service...

Hot Topics
MF, ET, Happiness, Education...

Arts
Paintings, Lamps, Celestial Designs...

Links
QuanYinWeb, Local Contact People...

References
Vegetarian, Event Databook, old homepage...


Book Downloads
eBooks, Sample Booklets, QA...

Tools & Tricks
Search, Keywords, Computer Meditation, , ...

Site Map
Map, Chinese, Demo, Shortcut, articles, ...

New and Updates
Whatsnew, New Event, Archives...

A non-stop project for saving animal lives.
Multi-language Download Area

Vegetarian Nobel Laureates and Scientists

Vegetarian Recipes

On-line TV Cooking Shows

More TV Cooking Shows

World Wide Vegetarian Restaurants

Vegetarian Dog Food And Recipe Resources

Where to Buy Vegetarian Foods?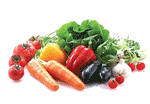 Vegetarian recipes in

UK
Aulacese
Chinese
Korean
Japanese
Thai
Recent Collections
A collection of
questions and answers